Originally launching in 1998 as a part design and part yoga studio, Lululemon has grown over the past two decades to define the industry of athleticwear. Although coming somewhat late to the game in competing with more established brands such as Nike and Adidas, Lululemon has differentiated itself and redefined the athleisure space through its commitment to its consumers.
Instead of following the trends of more established brands who mainly focused on clothes for training and conditioning, Lululemon instead chose to focus specifically on designing with yoga in mind. In its early stages the company made sure to test their designs and listen to what their real life consumers wanted from their athleticwear. Learning from their audience and consistently tweaking their designs to better suit the needs of their users allowed Lululemon to come out with a product that was unlike anything else on the market.
However as time goes on and more competitors enter the market following the successful example of Lululemon, consumers have begun to ask themselves: How well do the Lululemon leggings stack up to competitors? Especially considering the higher price point of Lululemon leggings, consumers may be wondering whether or not the leggings are worth the buy. Today we are going to go through some of the most popular Lululemon styles and help you decide if they can live up to the hype
Lululemon Review
What Sets Lululemon Apart?
The most consistent thing you hear when people talk about Lululemon is the quality of their pieces. When they were just starting out, the company didn't have the marketing budget of the other major brands in the space. The only way for Lululemon to stay competitive was to create a truly amazing product. By listening to what their consumers wanted from the workout attire, Lululemon not only created the most consumer friendly product on the market, but also built a community of lifelong consumers.
Most of the people who talk to you about Lululemon are still wearing the same pair of leggings they have been wearing for many years. Lululemon has a lifetime quality guarantee. If your leggings are too long or (after years of wearing) they eventually tear a hole in the fabric, the stores will offer free hemming and repairs on any product you bring in. So even though the price point may be somewhat daunting at first glance, these leggings are definitely a worthwhile investment to anyone who enjoys working out or lives in their leggings.

What Does Lululemon Sell?
In this section, we'll take a look at some of the most popular products from Lululemon's collection.
Wunder Under Train Leggings
One of Lululemon's earliest and most successful designs. Made for training with ultrafast drying and sweat wicking fabric, these are a very versatile legging great in most workout settings. Also the high rise waistband allows for great compression for your workouts.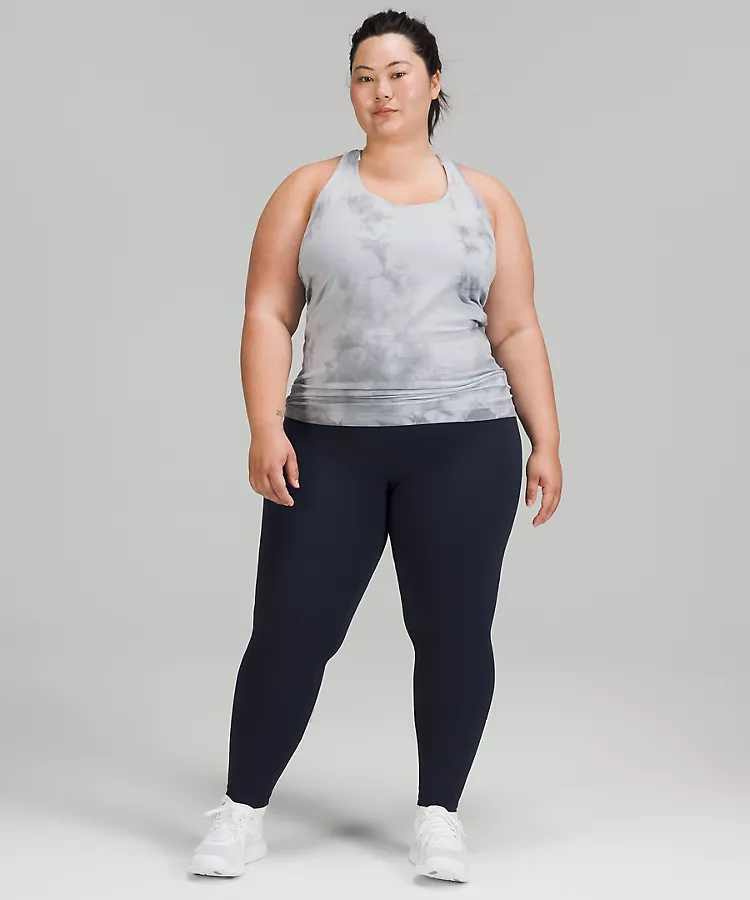 Align Leggings
Going back to their roots, these leggings are the dream leggings for anyone who loves yoga or just enjoys being comfortable. With the stretchy and buttery soft fabric of the align line, you will never want to take these leggings off.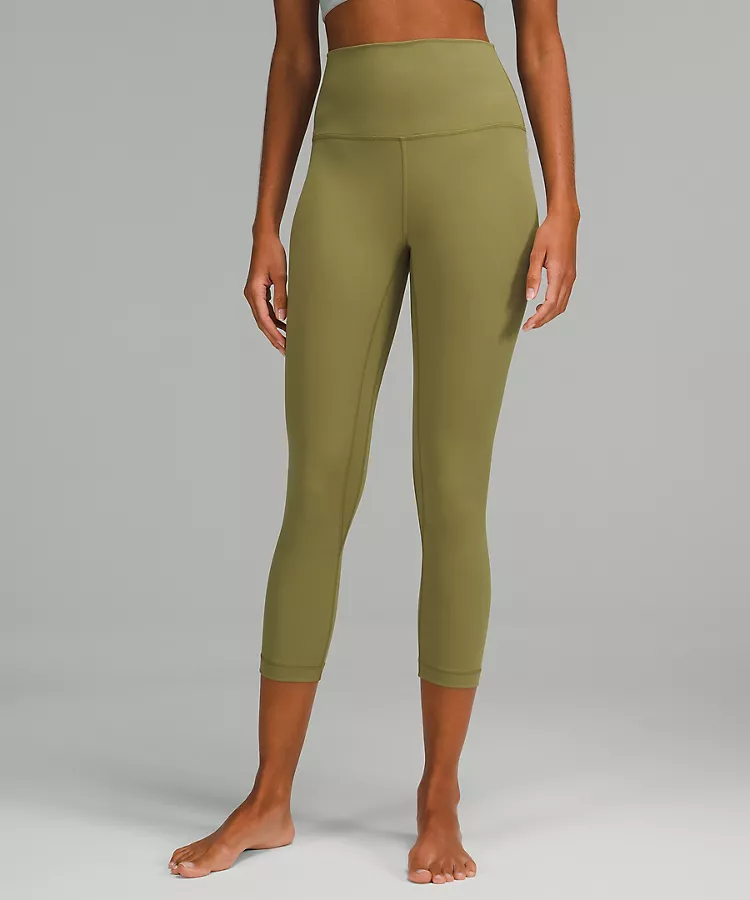 ABC Jogger Warpstreme
But this brand is not just for women, Lululemon also has an amazing clothing line for men. With a wide range of products from athletic to business wear, Lululemon has created a line for men to feel comfortable and stylish no matter what they are doing. These Joggers are one of the most popular items for men. The sweat wicking stretch fabric and clean looking design makes these the perfect pants for any occasion.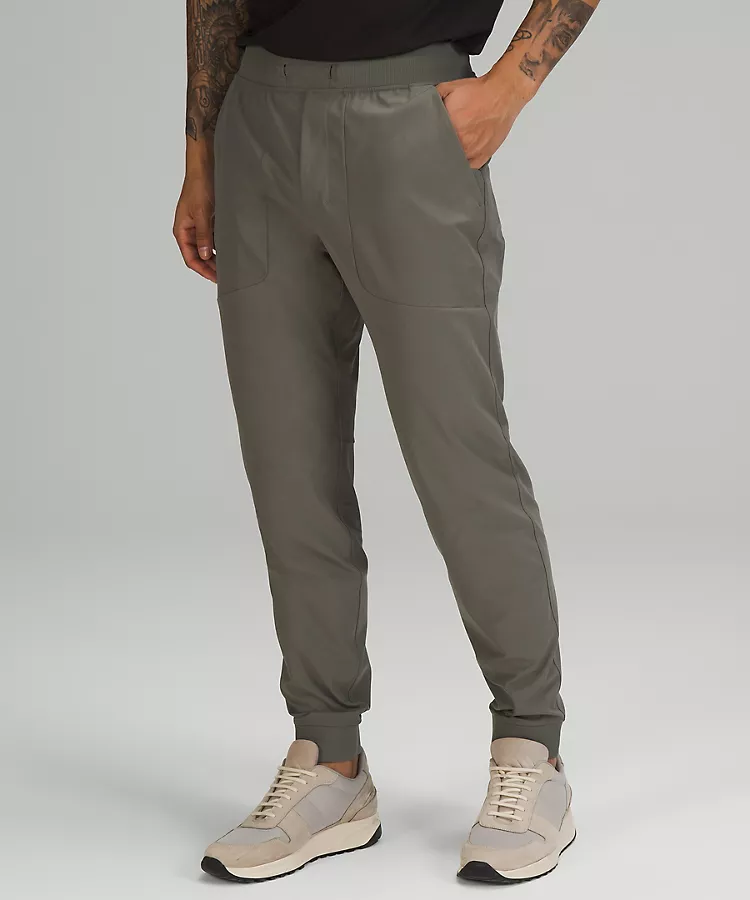 Define Jacket Luon
Another favorite of the Lululemon fanbase is this Define jacket. With the classic Lululemon silhouette, this jacket is both flattering and comfortable. With just enough insulation to keep you warm in the colder months, but not too much so that you overheat during your workout, this jacket is the perfect addition to any year round athletic wear collection.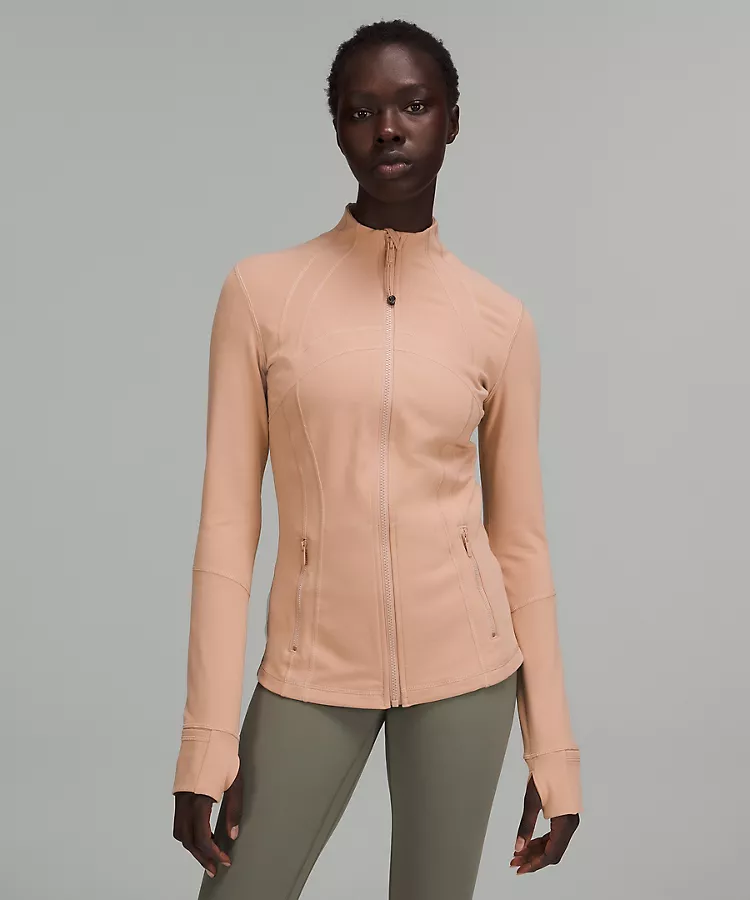 Lululemon Pros and Cons
Pros
Products are made out of super high-quality fabric

Products are much longer lasting

Stylish designs

Free shipping to all 50 states

Lifetime guarantee of free hemming and repairs
Cons
Products are expensive

Somewhat limited size selection (Men: XS - XXL and Women: 0-20)
Overall Lululemon Review - 4.8/5
If you are in the market for a new high quality pair of leggings you really can't go wrong with anything from the Lululemon collection. While the collection is quite pricey, the Lululemon products are built to last and will definitely not need replacing any time soon. With each product designed specifically for consumer comfort, these are the clothes that you will never want to take off. No matter what physical activity you prefer, Lululemon will have an option for you. If you are willing to spend the money then you will not be disappointed with an investment in something from the Lululemon line.